As your local water utility provider, we strive to keep you continually updated on all matters related to your water service. If you do not find the information you need, please contact our office and we will gladly assist you!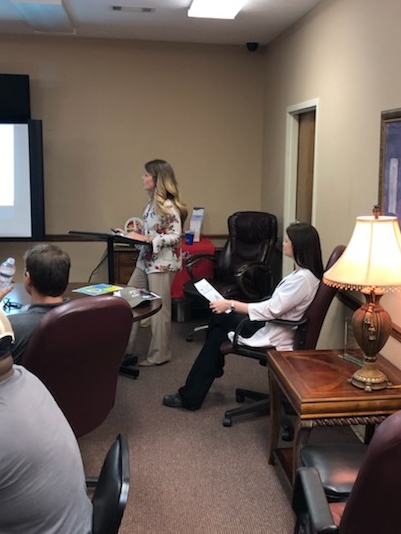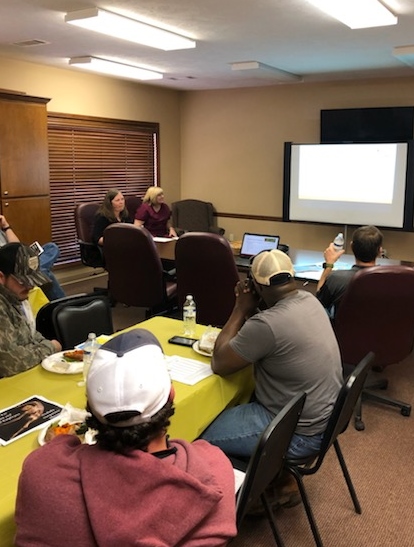 Central Water Association employees recently heard a presentation from Mandy Cumberland, Wellness Works coordinator for Neshoba County General Hospital, on the benefits of healthy eating...
Disconnect for the month of April will be April 15.
Central Water Association will observe the following holidays in 2019:
January 1st – New Year's Day
January 21st – Martin Luther King Jr. Day
May 27th – Memorial Day
July 4th – Independence...
AS OF OCT. 26, 2018, CENTRAL WATER ASSOCIATION WILL BE USING A NEW BILL PAYMENT SYSTEM. YOU WILL NEED TO CREATE A NEW ACCOUNT IN ORDER TO PAY YOUR BILL ONLINE.
Central Water Association was honored to be named the Small Business of the Year for 2018 by the Community Development Partnership. Accepting the award are, from left, Glenn Goldman, general...
Q. What if I am hand digging, do I have to call?

A. A locate is not needed if digging 12 inches or less on private property by property owner without use of mechanical equipment & 24 inches or...
If you receive a water bill that is higher than normal, the first step is to get a reading from your meter. You will need to read all the white numbers and the first black number on your meter...